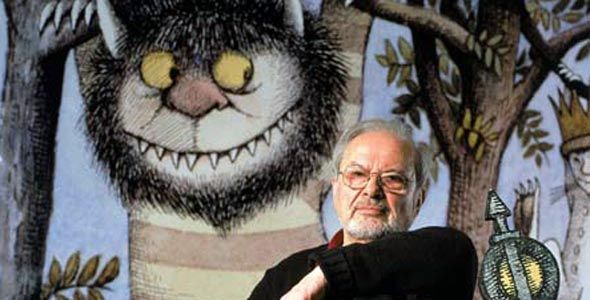 Last night Maurice Sendak, author of Where the Wild Things are and dozens of other amazing stories for kids,
passed away at 83
. I grew up loving his books, and I think perhaps more than anyone other than my dad he instilled in me a love for telling stories. I know it's a little selfish of me, 83 is a good long run, but I feel like he left the world too soon.
I don't believe in an afterlife, but I find myself hoping there is one, just so i could have the chance to tell him how important he was to me.
The Wild Things finally have their King, let the Wild Rumpus start.